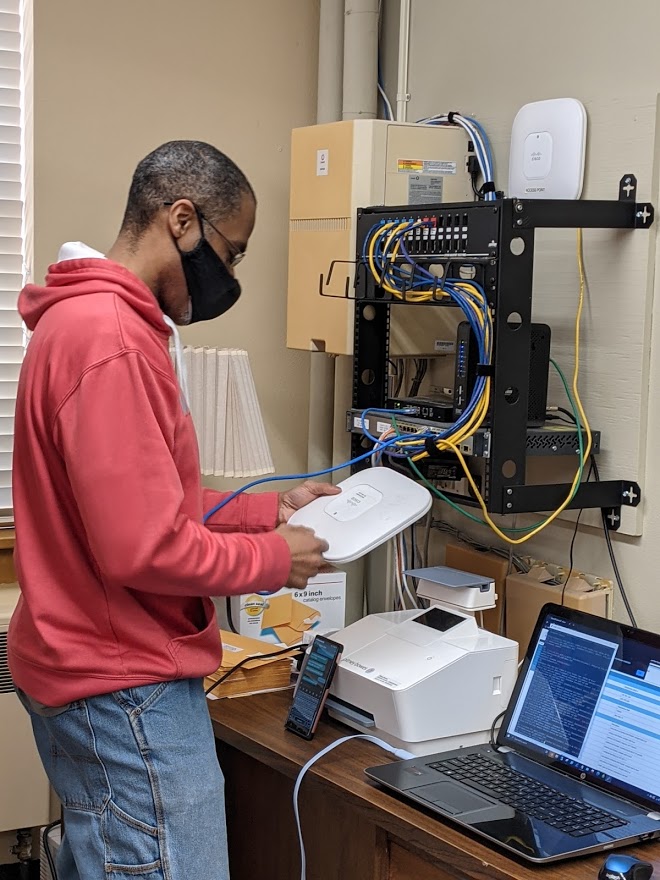 What can we do for YOUR nonprofit? We can…
Function as IT departments for your organization
Develop and maintain websites
Serve as back-up staff for your in-house IT
Connect you to the internet and build wireless networks
Complete wiring and network design projects
Install cameras and other security systems
Implement technology plans that ensure data is secure and backed up
Provide support for network, server, desktop, and website problems
Plan for software and hardware upgrades
Consult on computer and other tech purchases
Consult on capacity-building and ways to use technology to improve efficiency (especially as you design or move into a new building)
Transition agencies to VOIP
Transition agencies to cloud-hosted servers/services
Provide tech support for tracking attendance and data
Assist with interviewing and hiring IT staff
Review proposals and bids on technology work and purchases
Assist with website design, maintenance, hosting, domain name registration, and domain name servers
Provide IT health and cyber-security checks
Train staff (or clients) so they are more confident using computers/software/hardware
Recommend tech practices, policies, and procedures that help agencies become more efficient and save money!
Technology planning, up-to-date computer hardware, affordable Internet access, and knowledge of software applications are all essential for nonprofit organizations but are often left out of the budget and under-resourced. When nonprofits take full advantage of the capacity of technology, they can focus more energy on their mission and raising funds to support their organization.
We don't like to see nonprofits paying for high-priced services from tech support companies that don't share their mission and don't know about special technology deals or offers for nonprofits. DANEnet has the knowledge, expertise, and connections to help organizations focus less on IT issues and more on the important work they do for our communities!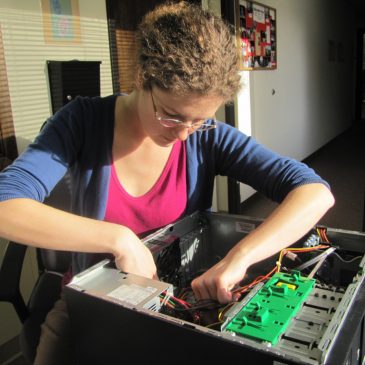 How Does It Work?
DANEnet provides both scheduled, managed tech/website support as well as on-demand support to nonprofits in Dane County. Nonprofit clients can either schedule regular maintenance/work, or call their assigned DANEnet technicians as needed. Even if your agency has not worked with us in the past, you are only one call away from getting a DANEnet technician's help!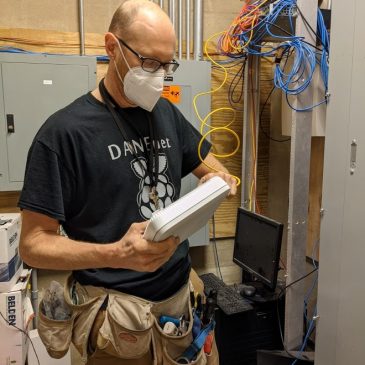 How Much Does It Cost?
DANEnet bills hourly for IT/tech/web support plus travel time to your agency for in-person support. Tech/equipment purchases are also included on your monthly invoice if you've arrange with us to make purchases for you. Read our 2023 Services Overview and our 2023 Rates & Services Contract for more details. Questions? Email info@danenet.org.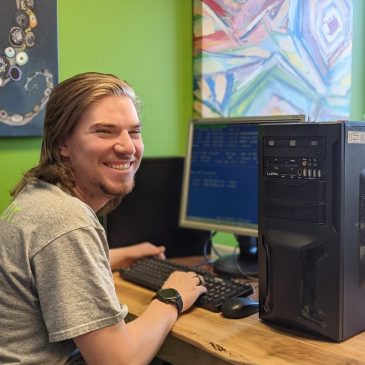 How Fast Can You Help?
DANEnet technical support is designed to help with a variety of technology tasks, problems, and long-term planning. Technology consultants typically work Monday-Friday between 9:00am-5:00pm, while some remote support work may be done evenings/weekends. Clients can typically expect a response to a service request within 24 hours, and most appointments are scheduled within one or two business days.
Request a Free, One-Hour Consultation
DANEnet makes the technology work—so you can make your mission work!
Email info@danenet.org to schedule your free one-hour consultation and see whether DANEnet can work for you.
Technology Solutions for Nonprofits
Technology Planning & Training
DANEnet helps nonprofits with technology planning. We also help identify appropriate, affordable technology and train staff on its use.
Desktop
Support
DANEnet provides desktop support, ensures that every computer and device is working, and provides support for hardware, software, and operating systems.
Network Planning & Maintenance
DANEnet helps nonprofits choose, install, and maintain the hardware that connects your technology together and to the Internet.
Server
Support
DANEnet provides support installing, upgrading, and maintaining servers. We help with network security, file, and software backups, and remote access.